Nevada Bently 165855 Cylinder Pressure Transducer
FOB Price:

US $ 100 - 10,000 / Set

|

Get Latest Price
Min.Order Quantity:
1 Set/Sets
Supply Ability:
1000 Set/Sets per Week
Port:
Any port in China
Payment Terms:
L/C,T/T,Western Union
Quick Details
Place of Origin:

United States

Brand Name:

Nevada Bently

Usage:

Pressure Sensor
Packaging & Delivery
| | |
| --- | --- |
| Packaging Details: | Lower Power : Paper Box; High Power: Wooden Box |
| Delivery Detail: | 3-5days |
Specifications
Bently 165855 Pressure Transducer:
1.World famous brands from USA
2.Competitive Price
3.Own big stock
4.Original goods



Nevada Bently 165855 Cylinder Pressure Transducer

Bently 165855 Pressure Transducer:
World famous brands from USA
Competitive Price
Own big stock
Original goods
Intended specifically for use with the Bently Nevada 3500/77M Recip Cylinder Pressure Monitor when real-time, continuous monitoring of cylinder performance is required on reciprocating compressors. It is able to withstand the extreme temperatures and pressure cycling of reciprocating compressor cylinders while providing reliable measurements. It also incorporates innovative materials and construction techniques that allow it to survive in the harsh chemical environments typically encountered in reciprocating compressor applications, such as hydrogen sulfide (H2S). The transducer has undergone extensive testing and is unique in the industry, carrying a 3-year warranty. It is available with a number of adapters, allowing it to be used with many existing pressure indicator valves (e.g., Kiene* valves).
Nevada Bently 165855 Cylinder Pressure Transducer specifications:
Transducer Characteristics
Measurement Range

0 to 100/ 250/ 500/ 1000/ 2500/ 5000/ 10,000 psia
0 to 6.8/ 17/ 34.5/ 69/172/ 345/689 bar

Proof (Over) Pressure

1.5X Full Scale

Burst Pressure

3X Full Scale (2X FS on 689 bar/ 10,000 psia units)

Full Scale Output

10 ± 0.3 Vdc

Zero

0.5 ± 0.1 Vdc

Power Supply

18 to 30 Vdc

Max. Current

< 15 mA

Compensated Temperature

-40 to 85 oC
-40 to 185 °F

Thermal zero shift

-1.0 to +2.0 (for 6.8 and 17 bar/100 and 250 psia) %FS
-0.5 to +1.5 (for all other pressure ranges)
Note: Within compensated temperature range.

Thermal sensitivity shift

See diagram

Linearity,hysteresis,repeatability

£ ±0.3 %FS

Frequency response

0Hz to 5500 Hz ± 1 dB

Operating Temperature

-40 to 85 (electronics housing) °C
-40 to 150 (sensor head) °C
-40 to 185 (electronics housing) °F
-40 to 302 (sensor head) °F
Physical & Environmental
Weight

250 g (0.55 lbm)
Sensor Head 150 g (0.33 lbm)

Dimensions

See diagram

Materials

Gold plated, per MIL-G-45204 Type III Grade A, C-276 welded to a 316L stainless steel body.(patent pending)

Humidity

95% condensing on exposed surfaces excluding connector

Body

Designed to meet IP67

Operating Temperature

Dependent upon O-ring material
HifluorÒ : -26°C to 150 °C (-15 °F to 302 °F)
Ethylene Propylene:
-40 °C to 150 °C (-40 °F to 302 °F)

Pressure Media

Fluid media compatible with C- 276 and either HifluorÒ or Ethylene Propylene o-ring material (common media below)
O-rings
Note:The o-ring utilized must be compatible with the type of gas or fluid that the transducer will be operated in. Consult your local representative for additional assistance.
| | |
| --- | --- |
| HifluorÒ (black) | Hydrogen sulfide, sulfuric acid, butane, fuel oil, petroleum oil, turbine oil, propane, propylene, butylenes, and natural gas. |
| Ethylene Propylene (purple): | Ammonium hydroxide, anhydrous ammonia |
| Mounting Torque | 68 N-m (50 lbf-ft) |
EMC Directives
| | |
| --- | --- |
| Electrostatic Discharge | EN 61000-4-2, Criteria B |
| Radiated Susceptibility | EN 61000-4-3, Criteria A |
| Conducted Susceptibility | EN 61000-4-6, Criteria A |
| Electrical Fast Transient | EN 61000-4-4, Criteria B |
| Surge Capability | EN 61000-4-5, Criteria A |
| Magnetic Field | EN 61000-4-8, Criteria A |
Patents
Components or procedures defined in this patent apply to this product.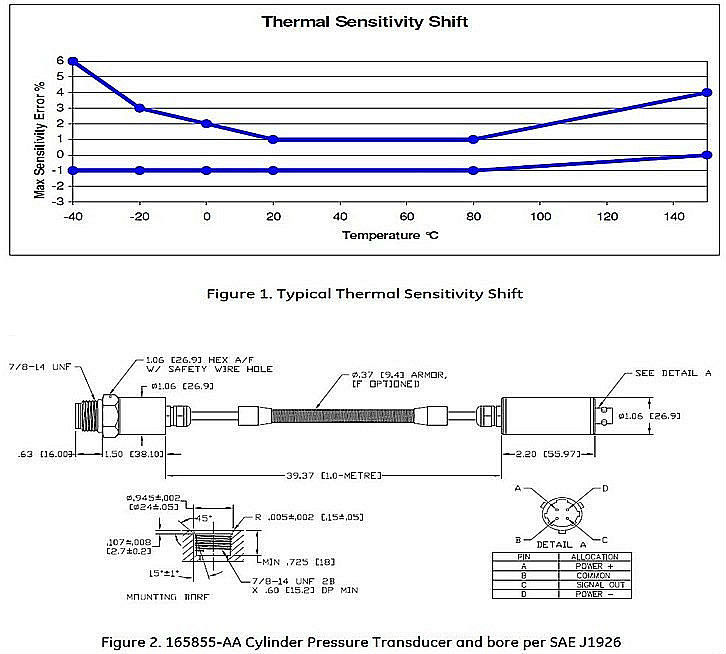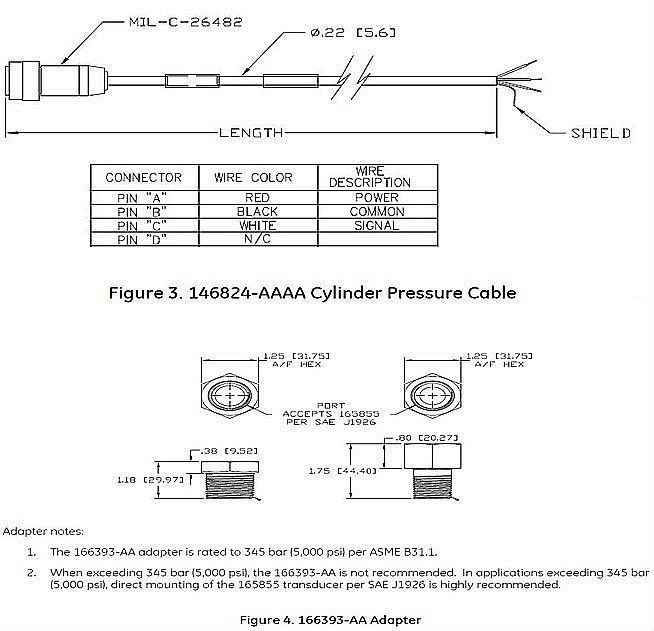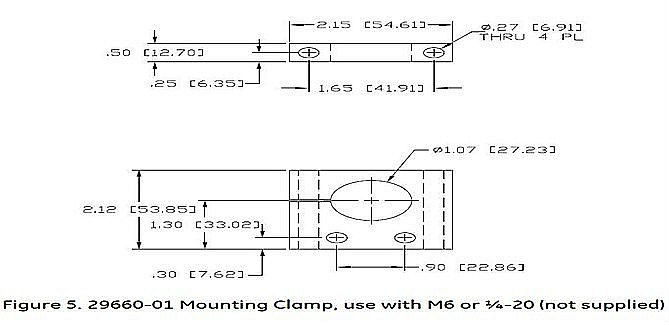 Our Main Products: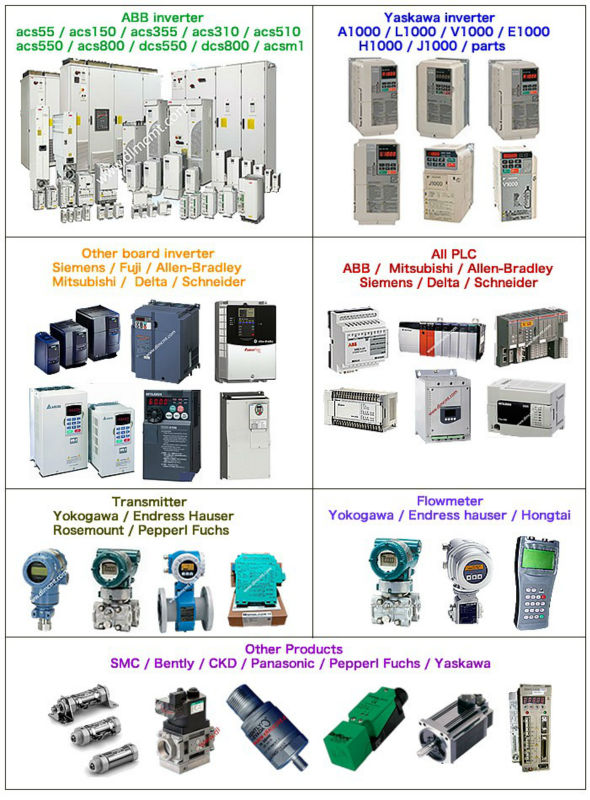 IGBT, IPM, PIM, Thyristor, Diode, Rectifier Bridge, SCR, GTO, Darlington, power supply ,modules, Mosfet, Connectors, Resistors, Relays, sensors, photoelectric switches,AC or DC drives
inverters, fuse, PLC, Circuit Breakers, contactor, Encoders, Counter, On Button and Indicator, Switching Power Supply, Battery.
Our main brands:
Mitsubishi,Fuji, Toshiba, Eupec(Infineon), Semikron, IXYS, Westcode, Siemens, Sanken, SanRex, Hitachi, Sanyo, OMRON, Schneider, Dynex, PRX, Tyco, IR, Siemens E+H ABB AB Yaskawa Mitsubishi Yokogawa Omron Bently and many other famous brands .
Our strength:
Our company has rich experience in automatic industry. We mainly deal with advanced automation products, Owing to our best prices, varieties and large stocks of goods, prompt delivery and fast after-sales services, we share a very good market in China and abroad. Besides, as for the goods that our customers specifically require and even can't purchase from their current suppliers, we can supply either in our stocks or by purchasing from our suppliers in a short time. Meanwhile, we can provide our customers with full technical support, and fast and efficient after-sales services.
We look forward to establishing a good and long-term business relationship with you!
Our contact details :
Gmail: liuwork2010 @ gmail.com
Email: liuwork @ dlmcmt.com
MSN: liuwork2011 @ live.com
Yahoo message: meter100 @ yahoo.cn
Trade Manager: dlmcmt
tel: 8613394110095 8641182766928
Fax: 8641182766117
QQ: 605712576
Website:www.dlmcmt.com
| Buyer | Product Name | Price | Quantity | Order Time(GMT+8) |
| --- | --- | --- | --- | --- |

FAQ
1.Does your company accept customized offer, we have special need.
MC is a company that focuses on research and manufacture of modular cnc machines. We have a very rich experience and strong machine tool research and development capability. We are very willing to offer you customized highly-efficient equipment as long as you have certain amount of needs.
2.What certificate the machine in your company get?
We've passed the ISO9001 Quality System Approval and CE Certification.
3.Do you have price list for optional configuration?
We have various configurations and so many different specifications, so we can't offer you price list. Please contact our sales engineer if you're interested in certain specific configuration.
4.Does your company accept CIF price?
CIF price includes shipping cost of cnc machine which needs to quote according to the different destination port and various in different months. Please contact us when you have such need.
CIF price also includes marine premium which is 2‰ of 1.1*total amount.
5.If your engineer come to our country to fix the machine and do some training, how much will it cost?
The cost mainly contain the cost of round-trip flight tickets, board and lodging as well as v isa fee. Staff cost is 100USD/day/person, normally, it's a two person job. But it will depends for a large equipment or installation and debugging of the whole line.
6.What's the warranty?
Warranty is 12 months which begins from the day when the machine has arrived at the importer's port.
7.What's your methods of transportation?
For most countries, we will transport our machine by sea, as for inland countries, we may use railway or highway transportation. Exported cnc machine is all be packed by wooden case which can be fixed into a 40 HQ.
8.If the machine is out-of-warranty, how to charge the cost of accessories?
For the out of warranty machine which needs to replacement parts, we will charge according to the parts quotation. If you have any questions, please email us for consultation.
9.What I would do for the machine failure?
If the machine malfunction and users are unable to resolve, please email us for consultation. Our service department will respond within 24 hours.
10.How to define the machine warranty? When did you start timing?
We identify the warranty based on the factory number. Warranty timing counted starting after equipment commissioning and acceptance. If you have any questions, please email us for consultation.
11.How long is the warranty period of machine tool?
We commitment to client machines are one-year warranty. For the purchase of the user, registered as a member in this website, with the factory number of the machine, you can enjoy extended warranty of 3 months. For details, please refer to membership service.
12.How much does Datan spends on research every year?
MC uses 6-8% of the sales in research, and will bring new model, new technology to the market. DATAN's so many technology is in leading of China and the number of patents is No.1 in china.
13.How long will it take from the air port to your company?
Our company is located in Dalian, China, which is 250km from Shanghai. It will take you about 2 hours by c oach, 50minutes by high-speed rail from Shanghai to Hangzhou. You can also take a plane from Guangzhou or Beijing, which takes about 2 hours to Hangzhou.
14.Does MC have maintenance manual and operation manual?
Each cnc machine leaving the factory will be along with related series or model the English instructions including maintenance manual and operation manual. Attached documentations may also include cnc controller instruction, parts instruction you bought(like rotaty table, oil cooler)
Customize Content

Customer Visit

2011 Indea Customer

2011 Indea Customer

2011 Iran Customer

2011 Iran Customer

2015 Iran Customer